Select from the items below or scroll down to place a custom order.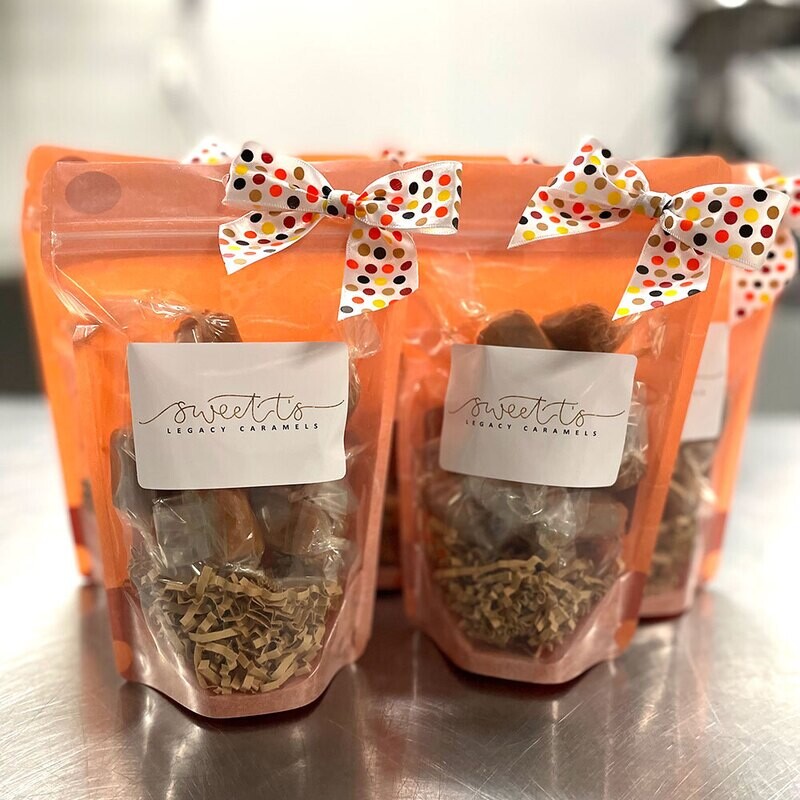 Pumpkin Pie Caramels
Made with real pumpkin - Get yours before Nov 20th!
I love custom orders and would be thrilled to work with you for your special event! Please be sure you've read our Terms & Conditions before ordering.
Please fill out the pre-order form below, so I have as much information as possible to get your order started. Once I receive your custom order request, I will be back in touch with you to finalize the order and arrange payment.
Custom orders should be placed well in advance of your anticipated delivery/event date. I recommend placing your order, 2 weeks prior to your event date, at a minimum. This will also depend on order size and the time required to fulfill larger orders. I will do my best to work with you.
I can ship your custom order within the United States – including Alaska and Hawaii. Shipping charges will be additional.
No payment information will be collected at this time. You will be contacted as quickly as possible to finalize your order and submit your payment.